ROCKETRY CLUB
Dear CCA Parents,
We have an exciting opportunity that will be offered for our junior high and high school students this coming year! We will have a CCA rocketry team that will compete in the American Rocketry Challenge (ARC).

What is it?
The American Rocketry Challenge is a national rocket competition where hundreds of student teams compete each year to design, build, test, and fly a custom model rocket within very specific parameters. This rocket will carry a large grade A raw egg to an exact altitude in each phase of the competition and return the rocket on a parachute in a specific time period. Additional information can be found at https://rocketcontest.org/.
What's the purpose of it?
This challenge introduces Science Technology Engineering and Mathematics (STEM) principles and practices to students who have an interest in technical fields of study. Additionally, this challenge gives CCA students the opportunity to interact with other rocket enthusiasts in our area during qualification testing and launches and use that as an opportunity to be a light for Christ in our community. Out of the national competition of over 500 registered teams, the top 100 qualifying teams in the nation are invited to compete in the national championship tournament held outside of Washington, DC in May of 2024. The top performing teams at the national competition compete for a part of the $100K in annual prize money as well as national recognition by NASA and several aerospace entities. Additionally, the winning team will receive a free trip to compete at the international level.
When will this take place?
The team will meet twice a week from approx. 2:30pm to 3:20pm on Tuesday and Thursday beginning in September. Additional effort may be required outside this time frame as needed for rocket testing. Most team meetings will take place on CCA campus. However, there will be some requirements for travel to the Samson, AL launch site for official qualification flights. These launches will be scheduled as far in advance as possible and notification will be given to all team members and their parents. Team coordination and updates will also be communicated through a CCA Rocketry group in the Remind App.
The Season
The season will be from September 2023 through May 2024. September through December will primarily consist of team roles development; rocket design, research and development; software modeling and simulation; prototype development; and flight testing and evaluation. January through April 8th will comprise of the qualification phase. During this period, the teams will have up to three qualification flights to receive two qualifying scores. April 9th through May 15th will be national competition preparation, with the finals being held May 18th and 19th.
Who we are looking for:
Candidates will be required to complete a basic STEM assessment as well as write an essay explaining their interest in being part of the ARC team. Interested candidates can submit applications from the first day of school through August 16th, 2023. Candidate applications will be evaluated August 16th through 19th with applicants being notified of their standing on August 21st, 2023. Applications, assessment and essay will be online and a link will be provided in an upcoming correspondence.

We are looking for dedicated, hardworking students that have a strong interest in STEM programs and rocketry. Teams are made up of 3 to 10 individuals who will work together to design, build, test, simulate, launch, and evaluate the rockets. Team members will have to learn basic aerospace engineering, physics, rocket simulation software, computer aided drafting, basic programming, and detailed problem solving.
Team members must be:
• Dedicated
• Self-Motivating
• Hardworking
• Teachable
• Team Players
• Servant Leaders
• Servant Followers

What don't we want?
A successful team is going to require a lot of work on the part of ALL members. Every aspect of the rocket and its operation must be 100% accomplished by the students. Team coach/mentor can only advise and teach. Therefore, team membership is a privilege and not a right. Members can be removed for multiple reasons including disruptive and bad attitude, lack of effort, lack of teachability, and lack of dedication. Members can only be added up to the first qualifying flight; however, they may be removed from the team up to and including during the final competition. Note: Removal from the team at the American Rocketry Challenge organization level is up to the discretion of the team coach/mentor and school administration. Team membership will require both a parental consent form that is sent to the American Rocketry Challenge organization, along with a CCA student and parental agreement form, stating that the student will abide by CCA rules and standards as well as team rules.

How much is it going to cost?
Right now, the estimated cost per team member will be $100. Our hope is that through corporate sponsorships that we are trying to obtain, we can eliminate that cost.

Who is the coach?
My name is Mike McGaw. I will be the coach/mentor for the CCA Rocketry team. I am an electronic warfare engineer/analyst contractor on Eglin AFB, and I am excited to volunteer my time to lead this group. I am an amateur rocketeer, a senior member of the National Association of Rocketry (NAR) and hold a level 1 High Power Rocketry certification. I have been in model rocketry since I was a teenager and in 2019 led a 3rd through 6th grade rocketry program at CCA. I truly believe that God has a desire to have Christian young people involved in STEM programs and technological careers. I believe that the field of science in this world has tried to eliminate the existence of God, when, you can see the hands of his marvelous creation on every aspect of this universe. I look forward to working with your students this year as we compete to win the American Rocketry Challenge.

Please look for more information as we get closer to the beginning of the school year. If you have any questions about this program, please contact me at the information below.

Respectfully,
Mike McGaw
mmcgawrocketry1@gmail.com
(850)499-6885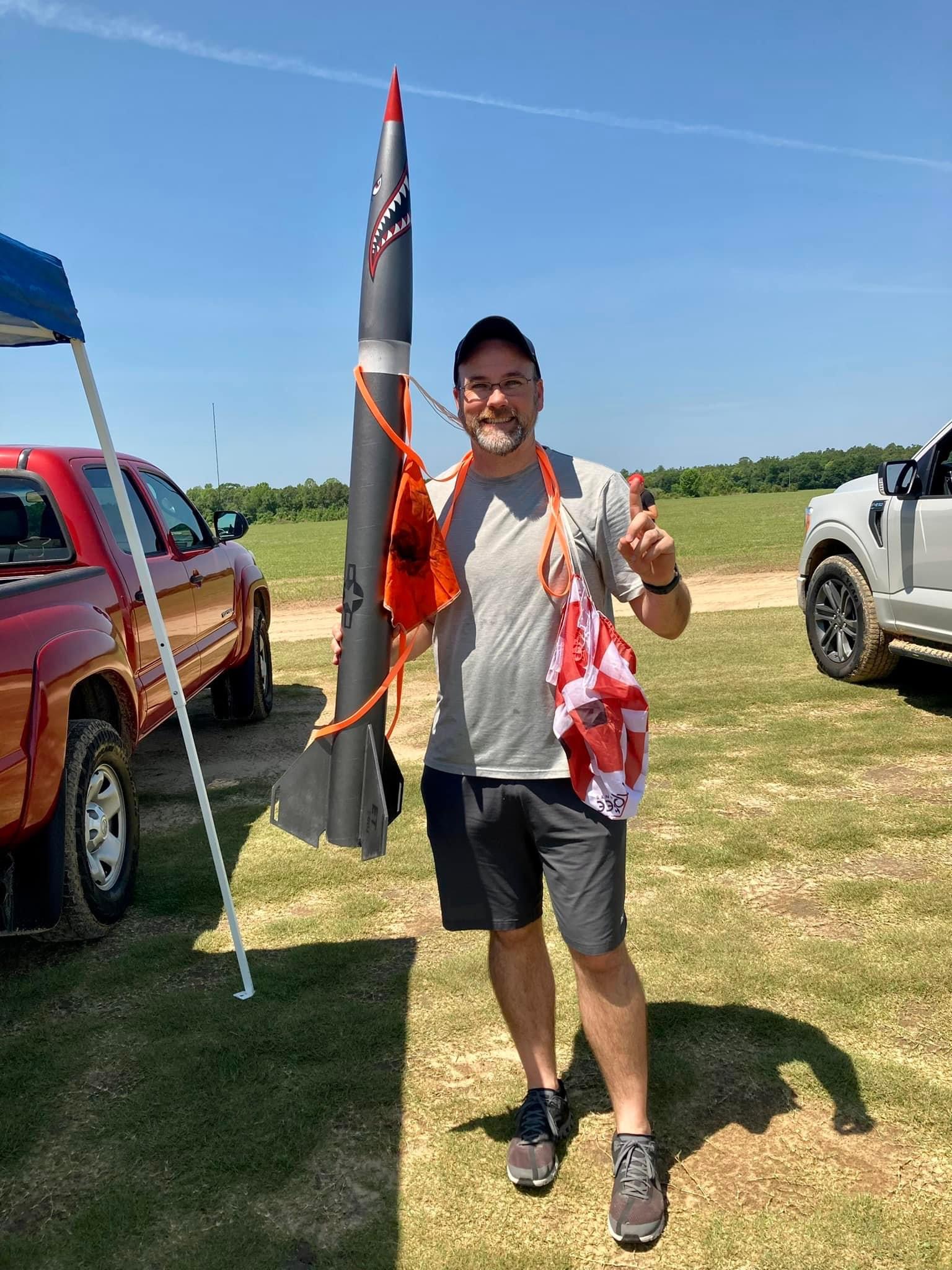 https://www.ccafwb.org/editoruploads/files/Rocketry/CCA%20Rocketry%20Club%20Sponsorship%20form%20(2).pdf