Word from the Administration
About the Administrator:
Mr. Don Russell
Administrator of Calvary Christian Academy & Preschool

​
Rev. Don Russell grew up in Dallas, Texas. He became a follower of Jesus Christ while in junior high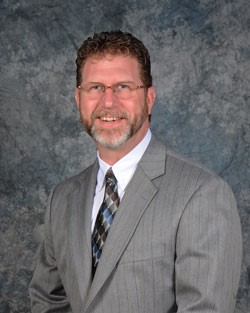 school. Soon after his salvation, he became active at Galilean Baptist Church in Cedar Hills, Texas. Under the ministry of Rev. Bob Wallace, Mr. Russell surrendered his life to the ministry of the Gospel. After high school, he attended Pensacola Christian College to prepare to serve the Lord Jesus Christ. There Mr. Russell met his wife Lori. After getting married and finishing graduate school, Mr. Russell began his full-time ministry career as pastoral staff. God eventually led him to work in Christian education at the Bible college level. After being directed by the Lord to relocate to Florida, Mr. Russell starting teaching full-time on the secondary level. Then, he had the opportunity to serve in guidance as a Christian school academic dean for fifteen years in Jacksonville, Florida. In 2019, he earned his Master of Education in Educational Leadership from Trinity Baptist College.
Mr. Russell's desire is to help students connect in a real way with the person of Jesus Christ and His plan for their lives. God has gifted him as a preacher, seminar speaker, and teacher. His specific burdens are to reach this generation with the Gospel and train believers in developing a Biblical worldview. During his over 30 years of ministry, Mr. Russell has been used by the Lord to help unbelievers come to a relationship with Jesus, to help people heal from spiritually abusive experiences, and to help students grow in their understanding of how God has made and gifted them.
Mr. Russell's educational background includes his holding a Bachelor of Arts degree in Evangelism, a Master of Arts degree in Bible Exposition, and a Master of Education degree in Educational Leadership. Previously, Mr. Russell has served as a Bible college instructor, middle and high school Bible teacher, assistant pastor, spiritual growth pastor, executive pastor, and lead pastor. Lori, his wife of over 30 years, has taught from preschool to college level, spending most of her time in 2nd grade, 3rd grade, and high school home economics classes.
We are very thankful for the opportunity to minister at Calvary Christian Academy in light of its long history of unwavering commitment to Christian education. We are so grateful for the students and families that comprise our CCA family! We appreciate your flexibility as we have transitioned to a new administrative leadership team this year. Our desire is to introduce improvements to better help us achieve the ultimate goals of our school ministry as outlined in our school mission statement:
"To develop God-honoring students that exhibit continuous spiritual growth, that become personally and socially responsible adults, and that pursue excellence in their lives for the glory of God."
We covet your prayer support and welcome your cooperation to help CCA become all that God intends for it to be!
A Word from the President:
Dr. Mark Stevens
President of Calvary Christian Academy & Preschool
​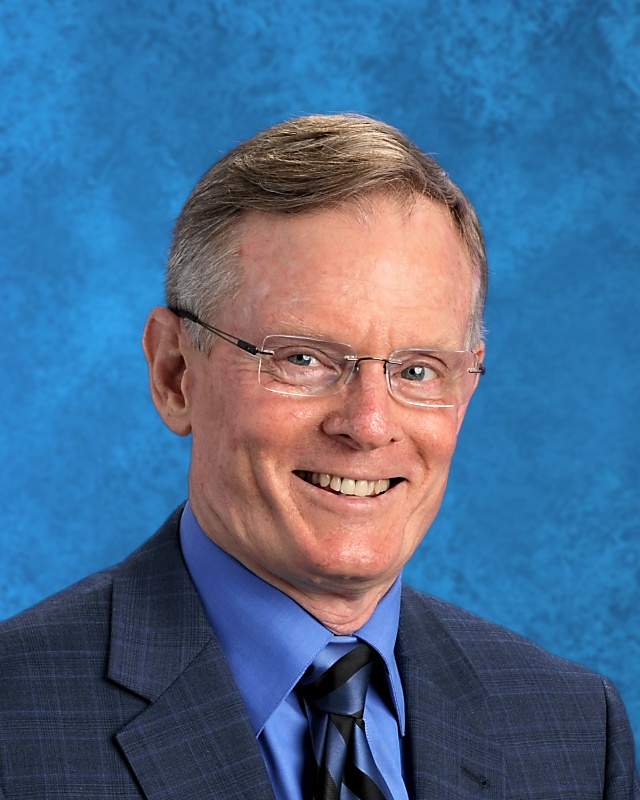 Since 1967, Calvary Christian Academy and Preschool has afforded young people the finest academic and thoroughly Christ-centered training in the greater Fort Walton Beach Area. Our school is fully accredited by the Florida Association of Christian Colleges and Schools.
The academy and preschool complements the teaching of the family and local church in helping to rear children in the nurture and admonition of the Lord. Our faculty and staff of godly, dedicated Christians are deeply committed to preparing your children academically and spiritually.
Calvary offers not only an exemplary educational program using the A Beka Curriculum, but a wide range of extracurricular activities to provide our students with a balanced, well-rounded education. Upon graduation, our students are fully equipped to continue their education in any college of their choice and to be all that the Lord would have them to be.
Over the years we have watched fine young men and women go on to serve the Lord and it is our desire to continue this fine tradition.